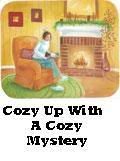 Today, it's 40 degrees with a wind chill of 35 and I know some of YOU are enduring even colder temperatures. Here's another cozy to curl up with and avoid the cold this January...This book just might make you long for Springtime when the garage sales are popping up like dandelions!!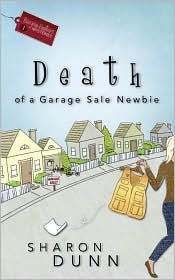 I had a hard time getting into this story, but once I did it was a fun read. "Death of a Garage Sale Newbie" is the first of a new series by Sharon Dunn. Four friends of various ages and backgrounds come together to form the Bargain Hunters (which is also the title of the series).
When Mary Margret disappears, the expert bargain hunting stops for a bit of amateur sleuthing. She left a mysterious message on Ginger's answering machine about one of her "treasures" bringing up the past. But by the time the message is discovered, it's too late.
Who wanted Mary Margret dead? What treasure did she find that did her in? And will they uncover the mystery before another of the bargain hunters loses her life?
Ginger, the leader of the group, also attempts to meet a challenge laid out by her husband, and that alone is hilarious. The relationships between the women is inviting, and who knew bargain hunting could be a ministry?
I plan on reading and reviewing the second book in this series before the end of January, and it might be a giveaway:-) Till then, I'm giving "Death of a Garage Sale Newbie" four out of five bookmarks, with a pricing sticker as a charm.
Happy Reading!
Deena