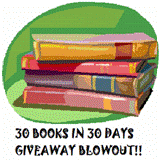 We've given out books each day so far in September, and I'm not out of giveaways yet! My postage is getting a little low, though:-)
So, here's how we'll do it THIS week:
1) First, read the
original post
with rules and such.
2) I post a book every day that I'm giving away.
3) You leave a comment at the posted books you'd like to win.
4) YOU MUST TELL ME THE TITLE OF ONE OF YOUR FAVORITE REVIEWS AT MY BOOKSHELF IN YOUR COMMENT.
That's it! Those are the rules for the next 7 giveaways! Now, remember, I'm giving away at least ONE book on September 30th...but the higher my hit counter goes, the more books someone's going to win:-) So spread the word for me...
Today's Giveaway Is: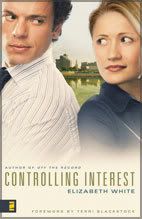 Click the cover to read the review!
Happy Reading!
Deena