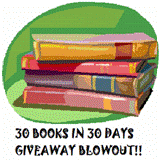 We're winding down to the final days of my month long celebration! I've made some wonderful new reading friends (hope you continue to stick around!), and celebrated big time with many faithful friends (thank you!).
A Peek At My Bookshelf is only a success if it blesses YOU. If I help one person a day find a great, inspiring reading experience, it's a good day. If I point someone to Christ every day with my blog, I consider that a GREAT day.
If someone comes to KNOW Christ through my exposing them to Him through books...then I feel truly rewarded...because ultimately, THAT is what THIS is all about.
Now, today's offering: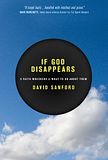 Click on the cover for the review. Click
here
to read a chapter.
Happy Reading!
Deena