I'm the dog wagging the tail on this tour, but I'm happy to be the (almost, if not) final stop. Tricia Goyer is not just a gifted writer...she is a genuine, whole hearted lover of God! Her talent knows no bounds...historical fiction, contemporary fiction, and non-fiction...she can do it all!
Authors and their craft have always fascinated me. I've dabbled in writing fiction and non-fiction a bit, but never published. One aspect of writing that boggles my mind is collaboration.
But Tricia has pushed the bounds of that fine art...she's written the second in a series of books written by multiple authors! That's right...she's stepping into the lives of characters who were birthed by someone else, and seamlessly woven her own threads of life into this chronicle of the Stevenson family.
Charlotte and her husband Ben are now raising three of their grandchildren--Sam, Emily and Christopher. Tragedy befell the Stevenson family twice, and now a multi-generational family exists under one roof.
The siblings came from San Diego to a rural farm in Heather Creek...can anyone say "culture shock"? Needless to say, there've been some bumps and ruts along the road to transition.
But Charlotte's faith in God is strong. Her Bible stays near by and a prayer is always on her lips. Good thing, with the fussing between her husband and her youngest son, Pete...Sam's failing grades...Emily's sensitive spirit...and Christopher's wandering and adventurous spirit!
I've enjoyed getting to know the Stevensons through the pen of Tricia Goyer. I think you will as well. The first volume of the series was written by Carolyn Aarsen, another favorite author of mine...I plan on reading it soon.
This is Tricia's first contemporary novel, and I'm hoping it won't be her last! To visit Tricia, click here!
Blog Tour Contest:
Since Sweet September is all about family, Tricia wants to meet yours. Leave a comment on the Tricia's
blog tour post
, sharing who your favorite family member is and why and you'll be entered into a drawing to win William-Sonoma's Pumpkin Harvest Loaf Pan & Quick Bread Set.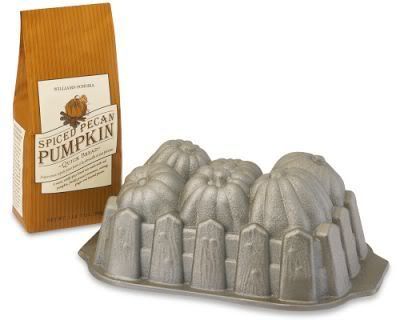 Happy Reading!
Deena