Chance Brought Them Together…Will He Tear Them Apart?
Newcomer Sherri Sand delivers a delightful novel in the style of Karen Kingsbury.

COLORADO SPRINGS, Colo. ( January 2008 ) – Novelist Sherri Sand offers a humorous tale of a romance between two stubborn people and the antics of a horse named Chance in her first novel, Leave It to Chance.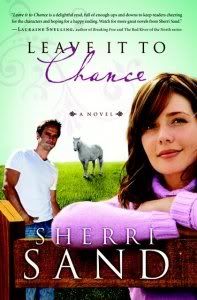 Single mom of three, Sierra Montgomery is desperate to find a new job to keep from having to move back home and be smothered to death by her mother's good intentions and overbearing love. So when Sierra inherits Chance, a quirky old gelding she doesn't have a clue what to do with, she thinks her best bet may be to sell the horse to cover another month's rent—a decision that devastates her children.
Enter Ross Morgan, a handsome landscaper who just happens to have an empty barn and fenced pasture…perfect for an old horse to live out his days as the pet of three wounded kids. Ross develops a soft spot for eldest child Braden…and he just might have one for Braden's mother. But what he doesn't have is time for distractions—he's got a landscaping business to run.
But Sierra has a secret. She's terrified of horses and—thanks to her past—wary of attractive men. Yet seeing the way her angry son idolizes Ross and adores that old horse forces Sierra to confront her fears. Will she remain distrustful and self-reliant, or will she seek help from God and those who love her?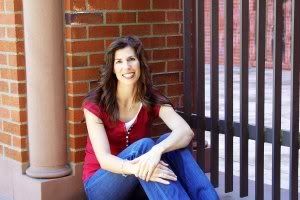 About the Author
Sherri Sand is a wife and mother of four young children. She lives in Eugene, Oregon and holds a degree in psychology from the University of Oregon.
Praise for Sherri Sand and Leave It to Chance
"Leave it to Chance is a delightful read, full of enough ups and downs to keep readers cheering for the characters and hoping for a happy ending. Watch for more great novels from Sherri Sand.
—Lauraine Snelling, author of Breaking Free and The Red River of the North series including Sophie's Dilemma
"A delightful new voice in Christian fiction. Sherri Sand creates an artful balance of inner struggle and tenderness, warmth and whimsy."
—Sharon Hinck, author of Renovating Becky Miller and Symphony of Secrets
"Sherri Sand's debut novel is like a movie for your mind! Radiant with heart and filled with characters that have depth and soul, "Leave It To Chance" is top quality fiction."
-Deena Peterson, reviewer at
A Peek At My Bookshelf
To purchase a copy, click
here
.
Happy Reading!
Deena