A special opening message from Allison Bottke: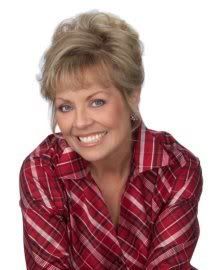 The interview that follows has been personalized for every blog I'll be visiting during the month of April. I want to thank our Blog Host for taking the time to read my newest non-fiction book and for sharing it here today on the Setting Boundaries April Blog Tour. You are helping to spread the word about a topic that desperately needs to be addressed—with a message already striking a chord in hearts around the nation.
Our country is in a crisis of epidemic proportion concerning adult children whose lives are spinning out of control—leaving parents and grandparents broken-hearted and confused. This painful issue is destroying individuals, families, marriages, churches, and communities. I believe in my heart that you are reading this message today for a very specific reason. Do you know someone who has an adult child who is always in crisis? An adult child who brings chaos to virtually every situation? Could this painful issue be touching your life today?
If so, there's a truth I've come to embrace that has changed my life—it can change yours, too. It's taken me more years than I care to admit, but I no longer believe in "coincidences." The truth I've come to embrace is that God is the Master of orchestrating "God-cidences." He has a plan for who he wants us to meet, what lessons he wants us to learn, even what books he wants us to read. He even has a plan for the trials and tribulations of life.
When we begin to look at everything that happens to us throughout the day as "God-cidences" (and not accidental coincidences) it changes the way we view our world.
That said, my prayer is that you will see the following message and the book;
Setting Boundaries with Your Adult Children: Six Steps to Hope and Healing
as a "God-cidence" placed into your life today for a powerful purpose. Perhaps it's to help heal your family or the family of a loved one. Perhaps you are here to help us introduce this resource to a broader audience via additional media contacts you may have. Whatever the "God-cidence" may be, please know our primary goal is to bring hope and healing to families around the nation—thank you for helping us do that.
I pray you will view what you are about to read as a "God-cidence" meant just for you.
God Bless and Keep You,
Allison Bottke
1) From the opening pages, you are very candid in your own struggles to set boundaries with your adult son, in a section titled "Why I Had To Write This Book". Why did you feel the need to be so open so quickly?
Deena, I read a great many books. Both fiction and non-fiction. When it comes to non-fiction, I want to know right away why the author is qualified to write the book. Are they an "expert?" Are they a theologian, therapist, counselor, or what? Regarding this particular topic, I felt it was vital from the very start that readers understood I was a fellow parent in pain who had walked the same journey.
2) I've talked with many moms who are dealing with this issue in very painful ways. Why do you think we're seeing so many more prodigal adult children? Or are we?
I feel that in our desire to make things "easier" for our children, we've robbed them of the tools they need to be responsible and productive adults. Our adult kids are spinning out of control in many ways because they simply don't have the rudimentary skills to function in the real world on their own.
3) Some of the "self-exams" in your book were painful to take, but very necessary. What, besides the experience you shared earlier in the book, sparked your own self-evaluation?
Quite simply, I was sick and tired of being sick and tired. My emotional health was shaky, my marriage was suffering, and I suddenly realized I had to change my responses to the choices my son was making.
4) How can a parent of a prodigal adult child balance the need for healthy boundaries with the fear of severe consequences for their child?
Tough love is tough—it's hard. We must cast off fear and trust that God is in control. Fear is the way Satan controls us. The end result of the consequences our adult children may face can be frightening, even tragic. However, if we continue to walk the path of least resistance nothing will change.
5) What led you to create the six steps back to S.A.N.I.T.Y. that are found in the second half of the book?
This was truly a God Thing. I was sitting at my desk one day lamenting over how insane my life had become. The ongoing chaos, crisis and drama that surrounded my sons' life, was truly insane. The part I continued to play in the insanity was insane. I wondered, "What is the opposite of this insanity?" I'm a speaker and I've learned about three-point outlines and acronym studies, so I wrote out S.A.N.I.T.Y. in a vertical line and prayed. "What's it going to take for me to get SANITY in my life?" And the words just flowed.
6) One of the things you wrote that hit home with me the deepest was "The main problem is us." Why do you think that is?
This is painful for some parents to hear. I don't want us to continue to blame ourselves. Nor do I want us to carry the burden of guilt. However, the main problem isn't all the problems in the lives of our adult kids. The main problem when it comes to this enabling epidemic is the part we play in stepping in to soften the blow of the consequences that come from the choices our adult kids make.
7) I loved that this book included personal anecdotes from real parents in real battles over this issue of boundaries and limits. How much interviewing and research went into this amazing project?
Months and months and months. I developed a detailed questionnaire that I distributed to parents, counselors, therapists, business professionals, and clergymen and women. I read every book on boundaries I could get my hands on. I prayed a lot. A whole lot. 
8) Many times I felt as if I was having a conversation with you in my head as I read through the pages. I believe it is because you've not only walked this road, but you have a passion for others along the pathway. Am I correct? And what one thing would you like to say today to those along the path?
Deena, bless your heart. I do have a heart for hurting parents and grandparents. I can see the heartbreak and pain in their eyes when they share their stories with me. If I had but one thing to say it would be to "never underestimate the power of God to restore our adult kids, to restore our life, and to restore our relationship with our kids. When we step back and let Him do the work He wants to do, amazing things can happen."
9) It's difficult for any parent to balance grace and mercy with limits and boundaries. Did you find that families in ministry, (i.e., preacher's kids and such) are more vulnerable or more likely to enable their adult children?
At times, yes. However, when we place mercy above God's clear directives, we inadvertently endorse behavior that is the opposite of faith. We must have faith that God is in control—not us.
10) Where can my readers go for more information on your book and on the SANITY SUPPORT ministry?
Deena, thank you so much for having me here today. You've been a blessing. Our web site has all the information your readers will need. One of our primary goals right now is to get as many SANITY Support Groups started around the country as possible. We have people all over America who want to attend a group. However, we need Group Facilitators. If any of your readers feel the call on their heart to start a SANITY Support Group in their community, please visit us here:
http://www.sanitysupport.com/cdseries.htm
I also encourage your readers to tell me what they think about Setting Boundaries with Your Adult Children. I really do want to hear reader feedback. They can reach me at:
SettingBoundaries@SanitySupport.com
. Please be sure to visit our web site at
www.SanitySupport.com
where they will find additional resources for helping them on their road to SANITY. Remember to tell a friend in need and help save a life!
To read my review of this invaluable book, click
here
!
Happy Reading!
Deena