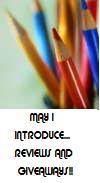 I'm not a huge biography buff, but I do love A & E and their biography shows. Sometimes, you think you know a person, and then you watch something or read something and find out you just had a nodding acquaintance with them. So, I want to give you a chance to really know this person intimately...
One of my loudest complaints about Christian radio is this: where are the classic Christian artists? Have we forgotten those who paved the way for today's Top 40 musicians? Heaven help us if we do, for the pioneers of Contemporary Christian music paid a high price for what we now enjoy every day.
And Keith Green was just such an artist. In his biography, "No Compromise", we meet Keith as he first longs for a successful record deal and watch as God woos him into a powerful and firey relationship with the Savior.
Just as Keith's music was challenging and conviction, so is his story. Keith was a genuine searcher, seeking truth in many arenas and many belief systems. His beloved wife, Melody, the second love of Keith's life (Jesus ultimately became his first), was quick to join Keith in his search.
Other artists were instrumental in Keith's ultimate belief in Christ--Randy Stonehill was Keith's best and dearest friend and we learn a bit about him through this story. In fact, I also highly recommend "Your Love Broke Through", a dvd documentary about Keith.
Keith Green was passionate about his faith and about reaching the world for Christ. He was an avid song writer and performer, preacher, and he walked what he talked. In "No Compromise" you'll read of Keith's passion for street evangelism and how he and Melody took in those redeemed from lives steeped in sin.
You will see a life completely sold out to Christ, and yet witness the battle between flesh and spirit in a powerful and convicting way. Read from Keith's own journal entries of the battle that waged within him, and rejoice with him in the victory he gained through the Holy Spirit.
When Keith was only 28, a tragic accident took not only his life, but the lives of two of his children and an entire family dearly loved by the Greens. In this updated version of "No Compromise", you'll be inspired to live out your faith in ways that will turn your life upside down.
And there's no better way to live.
I'm giving "No Compromise" five out of five bookmarks, with a tiny piano as a charm...I thought about a bus, but I didn't want to generate images of the Partridge Family:-) Get a copy of "No Compromise"...read it, and share it with a friend. Just be prepared to be driven to your knees in surrender to God's call on your life.
And to that I say...there's no better place to be!
Happy Reading!
Deena