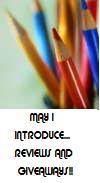 While I completely enjoyed reading Denise Jackson's autobiography, the title of the book is mildly deceptive.
From the cover image and the promo materials I've seen, one would think the "Him" of the title is her famous country music artist husband, Alan Jackson. And you would be wrong...mostly.
Because I found out, after reading this book, the "Him" in the title is really...Him. This is more about Denise's journey back into the arms of a loving Heavenly Father than it is about a marriage to a famous country singer.
The telling begins early in life with Denise's family history, and a bit about Alan's as well. She recounts her high school years and when she first met, and didn't care much for, Alan Jackson. And Denise shares the moment when she knew he was her one true love.
We get to watch as their relationship grows and they marry (the couple gets featured in a national magazine articles on celebrity marriages and she was mortified by his quote on why he married her...but I leave it to you to read the quote!). After the birth of their third daughter, things in her fairy tale life begin to crumble.
And Denise is completely honest when she admits that her marriage crumbled because it was built on a faulty foundation. Instead of being rooted in their childhood faith and developed as they grew, Denise put all of her stock and self worth in Alan and who he was defined their marriage.
Finally, the pressure was too much for Alan and...well, I'll leave a little something for you to discover as you read this amazing book. Very well written, filled with memories and a small glimpse into the world of country music, I'm giving "It's All About Him" five out of five bookmarks, with a tiny white Stetson hat as a charm.
Fans of Alan Jackson will appreciate this glimpse at the man behind the hits, (remember his performance of "Where Were You", his song about 9/11?) and how his faith has molded him into a man of integrity.
Even if you aren't a huge country music fan, I still believe you'll enjoy this autobiography. It's more about the Lord than it is about the music, and watching this popular couple work out their faith is a gorgeous thing to behold. If anything, it will teach us that those that appear to have it all together just might be one step from having it all fall apart.
And maybe, when we realize that, we'll be more willing to pray...did I mention that prayer plays a big part in this story? All right, I'll let you go buy the book! Come back and let me know how you enjoyed it, ya hear?
To whet your appetite, I found this "itty-bitty" little goodie to share with you:
Happy Reading!
Deena