After reading an amazing debut novel titled "Skizzer", I just had to email the author and chat with her. She graciously agreed, not only to an exclusive interview, but to a GIVEAWAY as well:-) Doesn't that just ROCK?! So, here is my Q&A with A.J. Kiesling, author of "Skizzer":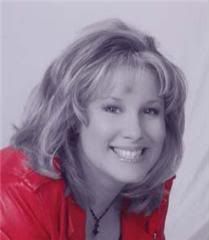 1) Where did the idea for "Skizzer" originate...does it have roots in your life story, or is it total fiction?
The idea for Skizzer, as a story, is mostly fiction, but the word "skizzer" itself very much has roots in my life story. I grew up in a large family with five children, and my next nearest sibling in age--my sister--was almost like my twin. My mother tells me that when we were little bitty girls, I would call her my "skizzer," being unable to say "sister" properly as a toddler. So the word and the family story stuck in my mind over the years. About twenty years ago, when I first thought about writing a novel, a germ of an idea took shape. I knew I wanted to write a book about sisters, as that was always such a powerful influence in my life, and the name Skizzer came to me but nothing more. Over the years I worked professionally as a journalist and book editor, and I kept telling people that someday I would write this novel. A writer friend finally lit a fire under me, and I forced myself to sit down and start writing. Now I wish I hadn't let so many years go by, squandered on "thinking" about writing a novel rather than just doing it.
2) Becca can't say "sister"...and that's how we have "skizzer". Any pet nicknames you'd care to share...and they don't have to be yours:-)?
When I read this question I realized you might have misunderstood something--it's not that Becca "can't" say sister; the word skizzer derived from her toddler days and was her baby word for Claire, her sister. Pet nicknames...hmmm. My oldest daughter, Kate, has always been called Katie Kat, and her sister Emily Claire has been dubbed Claire Bear since her babyhood! Growing up, my mom called me Angie-Poo. Thank goodness THAT one didn't stick :-)
3) Your novel has that Southern gothic feel to it. How hard was it to find that tone in your literary voice, and what influences your writing most?
I can't honestly tell you what caused the Southern gothic vibe to infiltrate my book, but I'm very glad it did! My best guess is that, being an authentic G.R.I.T.S. (Girl Raised In The South), it just came through by virtue of my being steeped in Southern landscapes, Southern mannerisms, Southern people, etc. I can't imagine consciously trying to put that into a novel. As human beings, our coming-of-age stories, and the places we grew up, go deeper than we realize. Those things imprint us--make up the fabric of who we are--so it's really no surprise that "Southern" would come through the writing of a Southern girl!
As to the gothic feel, well, I don't have to look any further than the Bronte sisters (sisters!) for my inspiration. Over the years I've always been drawn to slightly melancholy, gothic stories. Some current Southern authors who have influenced me are Gail Godwin, Sue Monk Kidd, and Anne Rivers Siddons (who calls it "the treacherous South"). But the English gothic tradition goes crazy deep in me through stories.
4) Would you mind sharing a bit about the story with my readers?
The story centers on two sisters, Claire (the main character) and Becca, her younger sibling. At the outset, Becca has disappeared--up and leaving her husband with just a cursory note offering no real explanation. Claire drives to North Carolina to pursue a hunch that Becca might have fled to the town where they grew up, perhaps taking refuge with their elderly Aunt Jess. She stops at a place where they used to play as children--an old estate the local kids called haunted--and finds a letter addressed to "Skizzer" inside a sister-secret box she and Becca left there more than twenty years earlier. The letter says "something both terrible and wonderful has happened" and that Becca needs time to herself, urging Claire not to look for her. But of course that's exactly what Claire and her distraught brother-in-law do. The story weaves between the present and the past through flashbacks to the girls' growing up years in North Carolina. The search for Becca ultimately takes Claire and her brother-in-law to England, to a town that imprinted the girls heavily in their youth. The theme of the story is that the people we think we know best don't always turn out to be who we thought they were.
5) I read in your back cover bio that you've written other books, but this was your first novel. Which is harder to write...non-fiction or fiction, and which do you prefer?
In some ways fiction is harder because there are things like plotting and characterization to deal with, but storytelling has always been my first love, so it felt easier in the process of actual writing. I would get these wild creative bursts where whole scenes would pour onto the page needing very little reworking. That's the best part about writing fiction--that and when the characters become so real to you that they start "speaking" to you. When that happens, they can take the story in directions you never saw coming.
6) Have we seen the last of Becca and Claire? I smell a sequel...and my reading nose is rarely wrong:-) What's next for A.J. Kiesling's pen (or PC)?

I am most definitely thinking about a sequel, or rather a prequel...either filling in the missing years from the sisters' past, or going back even further to tell the story of the earlier generation of the Trowlings. But I loved the character of Colin so much (Englishman Claire falls for) that I've considered telling the story of the intervening years on his side of the Atlantic.
Next month (March 2008) I have a nonfiction singles book releasing from Harvest House titled "Where Have All the Good Men Gone?" The title is pretty much self-explanatory! It's about the prevalence of so many Christian single women growing older alone, longing for marriage but not finding enough suitable men to go around (or, the ones who are available aren't pursuing). The book surveys 120 singles--both men and women--on very candid issues. It should be a real barn-burner :-)
7) Lots of women have family secrets in their lives. What can you tell my readers when it comes to keep family secrets?
My parents' generation believed in hiding skeletons in the family closet, locking embarrassing (or shocking) secrets away from prying eyes. The trouble is, those secrets always find a way out of the closet sooner or later, and sometimes with disastrous results. We all have secrets, but I believe Jesus really meant what He said when He told us "the truth shall make you free." It's so much better to bring secrets into the light of day, where often they are stripped of their "taboo." Even if the truth hurts, it's so much better than being deceived. Deceit is a form of betrayal to me.
8) What's on your iPod (or stereo) right now?
The last CD I played in my car stereo today was a home-mix of upbeat 80s music :-)
9) What are you currently reading?
After the Leaves Fall, by Nicole Baart (Tyndale)...so far I'm loving it!
~Angie
Thanks, Angie, for that exclusive peek into the creative process, and dishing with us a bit:-) For my review of this stunning debut, click
here
.
To enter this giveaway, leave a comment, sharing a nickname or pet name from your childhood if you dare! I'll pick a winning name on February 29th (loads of time!) and announce it on Leap Day...letting you leap into some great new fiction:-)
Happy Reading!
Deena
P.S. I've had several requests for "my" nicknames...so here they are: my childhood nickname, give by my oldest sister, was Dinkle-butt; my adult nickname, given by my husband, is TheDeena, because I'm an original; my other adult nickname, given by my oldest daughter and carried on by all of my children--Momenator (think Terminator)...'cause you DON'T mess with Momma:-)