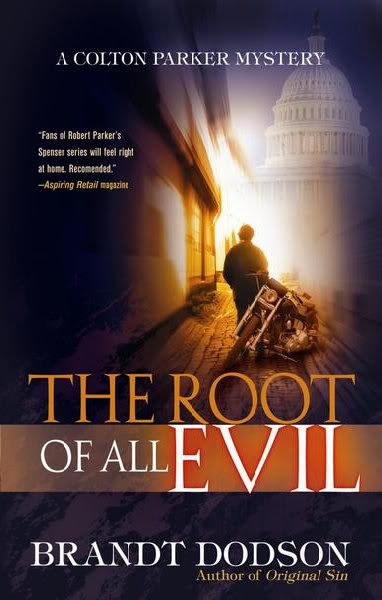 Move over, Robert B. Parker...there's a new game in town!!
Brandt Dodson's P.I. creation, Colton Parker, is gritty, moody, and in over his head once again. Hired by Berger Hume to find the son he has never met, Parker thinks this case is a no brainer.
The notorious outlaw biker gang, Satan's Posse, is on the same trail as Parker. But they have raised the stakes by threatening Colton's daughter, Callie. And no one threatens Callie Parker.
Berger is dying, and time is running out for both Colton and Berger's long lost son.
Then the bodies begin piling up, and things are not as they once seemed. Questions keep piling up as well: who doesn't want Miles Poole found? What is Warren Hume really involved in? Is Miles Poole really Berger's son? And why is Mary dating Steven instead of Colton??
That last one? That's the FUN question!!
Colton's relationship is still in flux as well. His bond with Callie is deeper than it was, but they still have a lot of ground to cover. Will buying their house help? And why is she growing moody and withdrawn again? What did she see at the restaurant that night that shook her up so badly?
Written in the fast paced style of Spenser and minus the "ick" factor, any fan of hard-boiled detective stories will devour this series. For my reviews of his first two novels, click
here
.
I'm giving "The Root Of All Evil" the full five bookmarks, with a little Harley key chain in honor of The Hammer, Freeze, and Pork Chop...and you'll just have to read the book to know why!!
Happy Reading!
Deena