**Another Sticky Post--keep scrolling for more current blogs!**
All right, bloggy, booky friends!!! It's time for my humongous, incredible, and totally rockin'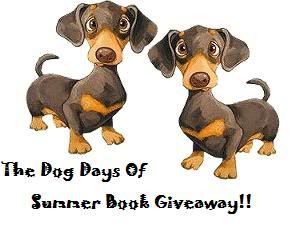 Dog Days of Summer Book Giveaway!!!
And here's how it's going to work:
1) Leave your name and post where you've promoted this giveaway, and you will be entered to win a $10.00 gift certificate for Christianbook.com!! The winner will be drawn August 24th!!
2) Leave a comment on the blog post for the book, and you might win the book! (If you have trouble finding the post, click on the book featured under "Giveaway for This Week").
3) Check back NEXT FRIDAY MORNING to see who the winner is...
4) Check back often for more book reviews, memes, and some surprises!!
Click on Mr. Linky to add your link for the gift certificate giveaway on August 24th!
>