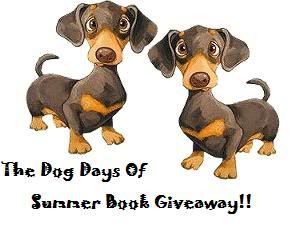 Beginning June 1st-August 24th, here at My Bookshelf, I'm kicking off
The Dog Days Of Summer Book Giveaway!
Each week I'll review a featured selection, and then I'll give
you the opportunity to leave a comment and put your name in the
virtual hat for a free copy of my featured book title!
This is gonna be FUN, and it's too hot to do anything but read,
right?? LOL!!
So, take the button and link it back here...pass the word, and let's
get reading this Summer!!
Happy Reading!
Deena