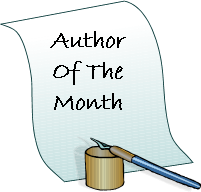 This is the part where Susan shares embarrassing and intriguing trivia about herself:
1. I was never a cheerleader. (but thought I should have been).
2. I once fell out of a moving car
3. I spend roughly half my day in my pajamas
4. I love Disney songs (especially to sing along to)
5. I voted for David Archuleta and I secretly have all his songs on my playlist
6. I love crossword puzzles but hate Sudoku
7. I'm a terrible sport, and have to compete at everything (I know, I know, I'm trying to fix this).
8. I have been skydiving
9. In my head, I'm a size 2 and sing like Carrie Underwood
10. I lettered in football
Now, it's your turn! Tell Susan and me something no one knows about you, and we'll draw a winner for a goodie on Jan 15th!
Happy Reading!