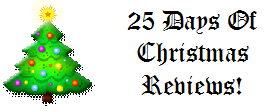 As we wind down to Christmas day, I think it's fitting we take a peek at the newest Christmas novella by multi-genre author, Melody Carlson...
As Anna deals with heartbreaking disappointment and an uncertain future, she's determined to create the best Christmas her family has ever had. Michael isn't very cooperative, though--late nights and weekends building his fledgling business interferes with her plans on more than one occasion.
Anna's sister, Meredith, tries to give wise counsel, but she can't relate to what Anna's going through. And her sister-in-law, Celeste, can only think of herself right now.
Is Michael really working all those hours, or is he up to something that will break Anna's heart? Can she pull off the Christmas miracle she longs for without his help? And what will she find under her tree this year--her heart's desire finally?
This is the perfect twist on a classic Christmas story--one of my favorite stories, in fact!
Some may be critical of this story--simply because, unlike real life, things end up in a nice bow. I say if there's any time of year for a story like "All I Have To Give", it's this time of year.
Many are facing economic hardship and uncertainty. Families are separated and hurting. Our future looks bleak and lacks hope. Let Melody show you a God who works miracles on behalf of those He loves and who love Him.
I mentioned earlier that Melody is a multi-genre author; I love her teen lit stories--but her Christmas novellas always grace my bookshelf come Christmas time. I'm giving "All I Have to Give" four out of five bookmarks, with a snowflake as a charm.
Happy Reading!