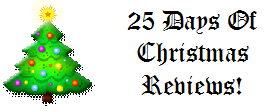 Just in time for Christmas, we have a book from one of my NEW favorite teen lit authors...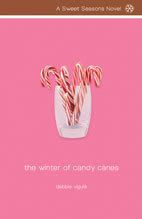 Out of the three volumes in this four part series, I can honestly say I love them all equally--but the one I'm currently reading always becomes my favorite! Debbie has a knack for writing fun and enjoyable teen lit that is clean, safe, and always has a spiritual message.
Candace has once again applied for seasonal help at The Zone, the most interesting amusement park I've ever heard of. It's a place I'd most definitely love to visit, but you won't catch ME working there!
This time, we get to experience Holly Daze through the eyes of Candace, the new elf on the block. But being one of Santa's elves isn't what it's cracked up to be--or is it? You'll have to ask Candy Cane that question!
With Winter Formal just around the corner, Kurt's gift still MIA, and problems with co-workers she used to get along with, Candace's plate is overflowing with issues. Unlike some teen lit you'll find on today's shelves, most of what Candace deals with is mild compared to other fictional girls.
Scripture tells us not to compare ourselves with one another, and I'm going to apply that here. For every girl struggling with 'serious issues', we'll find one who does what God teaches her and her problems may seem 'light', but a difficulty is a difficulty to the one going through it.
I suppose you could call this Good Girl Teen Lit, but even then--I want these books in the hands of every teen girl in America and beyond. Candace isn't perfect--she'd be the first to admit it. Her life is good on average, and she struggles in her walk with God just like the rest of us.
The difference is we see Candace as she walks with God and figures out her life from His point of view--a fresh look at the life of the Christian American teen girl. Personally, I can't wait until the fourth book releases next Spring...
...there's a few things I'm hoping Candace figures out soon--things I as a mom can see coming a mile away! Don't miss out on The Zone, Candace and company and their inspiring adventures in faith and fun!
I'm giving "The Winter of Candy Canes" four out of five bookmarks with a watch as a charm. My one quibble with this book is simple--a piece of advice Candace gives a friend at Bible study misses the true mark by thatmuch. If I was a character, I'd have a chat with her--but I'm not.
Moms, read these with your daughters. You'll have some great and fun discussions about "The Sweet Seasons" of life!
Happy Reading!