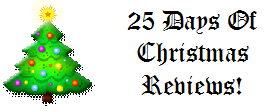 Regardless of your political opinion, especially in light of recent headlines...do not miss out on this one...
I'm not one for band-wagons. I thoroughly enjoyed "The Purpose Driven Life", but was disappointed in the hype and the marketing. Still, I keep my eye on authors and books--and I was intrigued by Rick Warren's new book.
A firestorm of criticism is swirling around Pastor Warren. Set that aside when you pick up "The Purpose of Christmas". And don't think you already know the purpose--just like me, you may be surprised by this little book.
Pastor Warren explains Christmas and the purpose in three ways that meet our three greatest needs: A Time for Celebration, A Time for Salvation, and A Time For Reconciliation.
Each 'time' then examines and illustrates our greatest needs, regardless of who we are or where we're from. Something we need to remember and share is God loves us--loves YOU. That's why He came...the purpose of Christmas.
Pastor Warren packs his book with Scripture, from a variety of translations. I encourage you to look up each passage, and to savor each morsel of truth found in this book. Some you may have known for a lifetime--but taste again and see that the Lord--He IS GOOD!
"The Purpose of Christmas" is a timely read in my life. This past year has been one of the richest and the most painful for me and for my family. In ministry, you receive wounds and hurts that often no one knows but God Himself.
Pastor Warren's book spoke to my heart and brought great healing as I meditated on his message of hope and joy and salvation, as presented through Scripture and through his thoughts.
Let "The Purpose of Christmas" remind you and lift you up as well. Don't be driven away by the band-wagon mentality, nor the controversy. Be driven to remember the purpose of Christmas, and why God came down to dwell with us, die for us, and then rise again to prove Himself to us.
I'm giving "The Purpose of Christmas" five out of five bookmarks, with a bookmark as a charm--I can already tell I'm going to be re-reading this throughout the months ahead. Take Christmas and the purpose with you all year long.
Happy Reading!