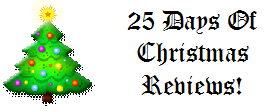 Once again, this may seem like an odd choice for a Christmas fiction review, but we all know there are families out there, somewhere, living this story...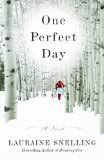 Where do I begin? Lauraine is such a gifted storyteller, I had a difficult time with this book. I kept wanting to close it and cry out, "Enough!". How a mother could bear under what these two women endure...and how an author with such a compassionate heart could write such a gripping tale is beyond my comprehension.
All Nora wants is one perfect Christmas while her twins, Charlie and Christi are still at home. But from her husband's late flight to the last minute plan changes, she senses her perfect Christmas will be put on hold yet again.
Jenna simply wants more Christmas's with her daughter, Heather. Watching her child grow weaker by the hour, in desperate need of a heart transplant is more than she can bear. Alone since her husband's untimely death at the hands of a militant sniper, Jenna walks this path alone.
When their worlds collide in joyfilled tragedy, how each woman copes is eye-opening and astounding. Shattered faith is restored, and resounding faith echoes so hollow. Lauraine does a beautiful job transitioning between each character's perspective, giving us a vivid picture of how tragedy for one brings hope for another.
"One Perfect Day" is multi-layered; has Jenna found new love? Will Nora's relationship with Christi, Charlie's twin, ever be the same? Amd cam her marriage to Gordon survive the strain of grief--overwhelming, gutwrenching grief?
When you really think about it, Christmas is like that--look at all Jesus gave up to become one of us. Rejoicing combined with great sadness...that paralleled itself on Easter.
One had to die so that others might live. That is the true message of the Christmas story...and the message of "One Perfect Day". Don't expect a neat, tidy ending either. Lauraine is a real life author...life is messy, and sometimes the story doesn't end in a nice, tidy bow.
That's something I love about her books. Thus, I'm giving "One Perfect Day" four out of five bookmarks, with a pair of snowskies as a charm. Consider giving life even when you leave this one, won't you? Give that gift this year at Christmas---what better time to do it?
Happy Reading!