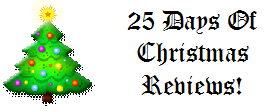 I shared the first delightful book from this "real life Santa" a few days ago...and here is more from Ed Butchart....
Santa is back with more heart-warming stories from his days as the beloved Christmas figure. Most unique about this Santa, Ed Butchart points the way clearly to Christ, and I adore him for that.
In "More Pages From The Red Suit Diaries", we get a glimpse into some of the "elves" Ed works with--and what fun these stories are! Trent, Pete, Heidi and the rest of the little people are all strong believers in both Christ and the message of Christmas.
Plus, they add quite a bit of humor to the telling of these tales!
Ed shares special moments with those precious children whispering in Santa's ear...and how moved he himself was by many of those stories. It's always cool when Santa cries tears of joy.
Moments of heartache are shared as well. Times when Ed wanted to be more, do more, share more...and he prayed. It was so moving--I loved it. I cannot recommend Ed Butchart's memoirs enough.
Whether you believe in Santa or not...Christ is the message of Ed's stories. He just gets to be Santa. I'm giving "More Pages From The Red Diaries" four out of five bookmarks with a jingle bell as a charm.
Happy Reading!