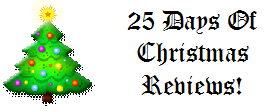 I don't know how your Christmas season is going---but mine is S-T-R-E-S-S-F-U-L, with a capital "S"! And I hate that so much. Here I am, honoring the day set aside to remember my Savior's birth...and I feel like pulling my hair out!
Of course, if I did, that would be one less thing to do! Instead, I'll sit down with a cup of hot cocoa and ponder this....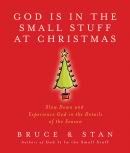 Bruce and Stan have done it again--written a book that captures the message with their humor and wit. "God is in the Small Stuff at Christmas" is chocked full of devotional readings that cause your heart to meditate on the manger and the baby born in Bethlehem.
Instead of looking at the economic forecast, listen to the story foretold. Don't watch the stock market rise and fall...watch the shepherds and the wise man come and see. And rather than sweat it over whether or not you bought Uncle Stuart the same sweater last year, or sent the same Christmas card two years ago...
...realize that God planned your salvation down to the finest detail. That first Christmas, if you will, was no accident. Foretold years before its advent, God took great care with what we now call Christmas.
This "Small Stuff" book is stuffed with devotional readings, Scriptures, and reflective questions to ponder as you savor your favorite hot beverage. You'll recall history, see God's fingerprints on this precious holiday, and realize that what it all comes down to is one thing...
...Jesus.
Let's take great care with how we represent Him this Christmas. The world is watching, and in desperate need of a Savior. Let this inspirational devotional book set the season right, and all of your Christmas doings will be bright indeed!
I'm giving "God is in the Small Stuff at Christmas" four out of five bookmarks with a snowman as a charm...they just make me happy! No other reason than that!
Happy Reading!