My God Box is Margaret's memoir about her abusive childhood. She lived in a receiving home for battered children called Juvenile Hall, a carousel of foster care families, a mental health facility and on the streets of California-- all before the Holy Ghost impregnated her heart with a love of God, planting in her mind an iron clad faith in the Divine Creator. Labeled an incorrigible child, Margaret was pulled from school and her friends, and banished from the family home. But God had other plans for her.
Miserable, with no one to turn to, Margaret says, "I received a special gift the Holy Ghost enlightened me to the love and goodness of the Lord. It was empowering. It was a life altering event but more importantly I received a calling to help others. This book is for anyone suffering from a past trauma who wants to learn how to move on with their life."
My God Box is the revelation of how Margaret shattered the victim mind-set; a self-defamatory attitude that actually made her more of a victim than the devastating circumstances of her life. With the help of God, she affirms, I was able to interrupt the harmful sequence of negativity and concentrate on utilizing my faith to rid me of the fears and insecurities that locked me in an impasse. My God Box is about the power of faith in God. It s about opening your mind and heart to the message of God. It s about awareness of the evils that surround us, and about having the courage to right the wrongs that bring pain and misery to other children.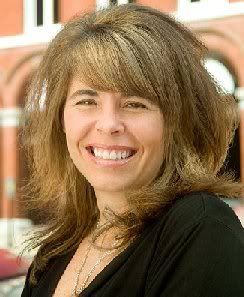 About the Author
Margaret Iuculano is a wife, mother, entrepreneur, author and child's rights activist on a mission to stir up awareness of the plight of abused and neglected children born into dysfunctional families. Her goal is to make a difference by introducing the power of God to every man, woman and child while redefining and repairing a shattered foster care system. She currently serves as Executive Director for Angels for Foster Kids, a non profit organization working to improve the lives of foster children in the US. She also serves on the Board for Tampa Bay Charity for Kids an initiative endorsed by local city officials, focused on building an emergency shelter for abused children that will serve as a model other States. Margaret has been a guest on dozens of radio and TV programs locally and nationally.
Due to a problem with the mail, I haven't received my copy as of today. I haven't had an opportunity to read this astounding and powerful memoir myself, so I'm unable to review it. However, all proceeds from the book sales are designated to help others in Margaret's campaign to make a difference--that alone speaks volumes to me about this woman's heart and character. So take a peek at the book yourself, or visit one of my tourmates by clicking
here
.
My good buddy, MJ, has a stellar post featuring Margaret...check it out
here
, and be watching My Bookshelf for more to come:-)
Happy Reading!
Deena