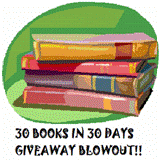 Here we are.

The final day before the BIG ONE. (We're almost at 40,000 hits--which translates to ONE book + 10 BONUS books if we do it. Can we do it by tomorrow?? It's up to YOU, the readers! But spread the word...don't just keep coming back again and again to drive it up---that's kinda cheating:-)

Last time to enter.

Only one will win today.

Will it be you?

What will you win?

Today's offering: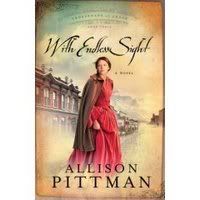 Due to my recent bout with migraines, I ran out of reading time. So, to read Melissa's Guest Blog, click the cover.

Four copies are up for grabs. Comment on THIS POST to be entered. I'm drawing all winners tomorrow, just before the BIG ONE is posted. You've got to HURRY!! I'll draw the winning names of Days #21-29 at NOON tomorrow.
THE BIG ONE will post at 12:30 PM and you'll have ONE WEEK to leave your comments (because we'll be on vacation...pray for me as it doesn't FEEL like a vacation---long story:-)

Happy Reading!

Deena