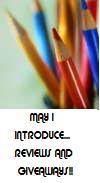 We are watching one of the most important and most hotly contested runs for the President of the United States unfold before us. Both sides are basically down to two possible nominees. On the Republican side, one man only stands a chance if we will take a chance on him...and his name is Mike Huckabee.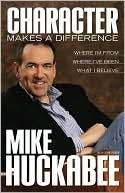 While this is not a true autobiography, it is autobiographical in nature. Former Arkansas Governor Mike Huckabee tells his story of coming to office in Arkansas with the intent of illustrating just how important it is to exhibit character in all that we do, no matter who we are.
The book opens with the story of former Arkansas Governor Jim Guy Tucker and his resignation that made then Lt. Governor Mike Huckabee the acting Governor. As unforseeable events unfolded, what could have been a crisis was averted because Governor Huckabee acted on his moral convictions and exhibited Godly character, resulting in a positive outcome for all the citizens of Arkansas.
What then follows is Mike's story while in office and how he followed the moral compass he had inside rather than the polls and the pundits. Presidential candidate Mike Huckabee illustrates that, when you stand by your core convictions, even the biggest challenges in your life can be faced with grace and dignity.
The former governor makes no apology for his faith in God and his trust in God's Word, either. These two things make up who he is morally, and guide his decisions. He has said he will do the same as president that he did as governor, and I for one believe him.
Mike writes like he talks...plain and with humbleness, but also with a firm and unwavering resolve. I love to hear him speak, and reading his words in this book, I could hear his voice loud and clear. This is the genuine candidate...no, the genuine man running for the highest political office of the land.
I always say, if you want to get to know someone well, read their book. Here's your chance to get to know one of the men wanting to lead this country back to her days of greatness and honor.
No matter who holds the office of President of the United States of America, we need people of integrity and high character. We need to BE people of integrity and high character as well. And that's another point Mike Huckabee makes in his book: when you hold to convictions and character, you inspire others to do the same.
I'm giving "Character Makes a Difference" five out of five bookmarks, and I encourage you, regardless of your politics, to read this book. Get to know Mike Huckabee well. I have a feeling, no matter how this election turns out, we haven't heard the last of the former Governor of Arkansas!
Happy Reading!
Deena