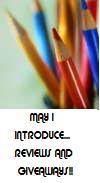 Biography month is almost over here at My Bookshelf, but I still have some real gems to introduce you to. I hope you've enjoyed meeting some amazing believers, and I hope you'll check out their stories...especially this one...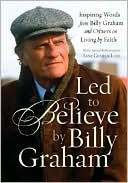 So many books have been written by the 20th century's greatest evangelist, but none with the power of "Led To Believe". I personally believe it won't be long before our beloved brother, known as America's pastor, will be promoted home. What a great day for him and what a loss for us left down here!
"Led To Believe" is more than just another biography of Rev. Graham. This is a collection of stories from not only Rev. Graham, but from those who have been impacted by his evangelistic events, either behind the scenes or from accepting Christ as Savior at a Billy Graham Crusade.
From the opening chapters to the emotional tribute epilogue by his daughter, Anne Graham Lotz, "Led To Believe" is one of the most personal books written about America's most beloved believer. Take a behind the scenes look, and see what happens to those who are led to believe.
It is my personal opinion that evangelism doesn't stop at the point of salvation, but continues through discipleship and mentoring. We wouldnt' think much of someone who gave birth and then left their baby to himself or herself, all alone in this world, now, would we?
And that is why I believe Rev. Graham's evangelistic efforts stand out--the Billy Graham Evangelistic events have follow up and follow through. People aren't just redeemed and then left to flounder their way through their life journeys.
With chapters like "What God Can Do", "Where God Leads", and "Living Close To God", we have the opportunity to read more than just Rev. Graham's words, but testimonies of others such as John Sherrill, Grady Wilson, and Frank Richardson.
Who are these people? They are those who have been "Led To Believe", and these stories are inspiring. I'm giving "Led To Believe" five out of five bookmarks, with a well worn Bible as a charm...and as a testimony to the Word lived out in one of our most beloved brothers in Christ.
Happy Reading!
Deena