For those who don't yet know, both my 14 year old son and my nearly 18 year old daughter are now blogging book reviews of their own on their own blogs.

Which has created a tad bit of competition in our household these days:-)

"Did I get any books in today's mail?"

"Hey, he got more than I did!"

"How many reviews did you blog today, Mom?"

And now, my son has challenged me to a reading race. Somehow, through divine providence, we both have been sent the same advanced reader's copy of the soon to be released fantasy novel by Andrew Peterson, a well known Christian music artist: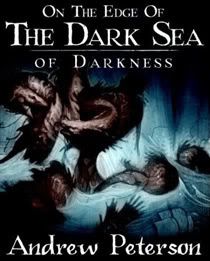 Beginning today, we're BOTH reading the same book, with the intent to see who can finish and review it first. I'll keep you posted on our progress, and we'll see what ends up happening.
This is getting REALLY weird over here...but GOOD weird:-)
Happy Reading!
Deena