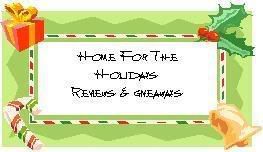 Can you believe we're already fourteen days into December? And we're on our fourteenth Christmas book review, and I have loads left!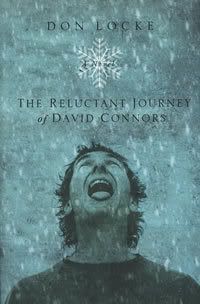 In the same spirit as "It's A Wonderful Life", Don Locke has written a novel that is sure to become a holiday classic. This story will be kept with my other favorite holiday reading materials, to be pull out again and again as a reminder not to let the past hold me captive and rob me of joy in my present.
David Connors contemplates leaping from the rooftop of his successful game design company building. His wife, Kathy, has informed him that their trial separation has not caused her to miss him. His son has finally stopped believing his father will ever keep his promises, and his daughter is distant.
Left with nothing and feeling pointless and adrift, David pulls a bottle of Jack Daniels from his desk drawer and takes the elevator to the rooftop. Once there, he vents his soul at God, shouting the ultimate phrase that sends him on this oh so reluctant journey:
"Whatever I did to deserve this, please forgive me."
But instead of leaping to his certain death, David discovers a mysterious, ragged and flowered carpetbag, complete with a key tied to the handle with an old shoestring. What is it about that bag?
Once David has his coincidental meeting with Maggie, a random woman in a restaurant with her own heartaches and baggage from the past, the bag mystically holds objects that are of necessity to those nearby. And each object triggers a vague memory buried deep within David's heart.
What follows is a journey to forgiveness that is both heartwarming and at moments comical. Hints of "A Christmas Carol" collide with "A Christmas Story", and in the end, this is a story that is full, rich and satisfying.
I give "The Reluctant Journey of David Connors" five out of five bookmarks, with its own carpetbag replica as a charm. Feel free to leave me a comment telling me what you'd like to find inside David's mysterious bag, and you just MIGHT win a copy of this amazing book.
I'm drawing a winner next Friday (December 21st), so don't be reluctant...leave your comments!
Happy Reading!
Deena