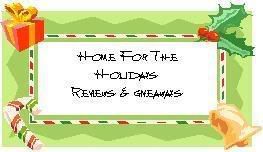 Here we are at day eight of Twenty-Five Reviews of Christmas! For those keeping count, that means we have 17 reviews to go...think we can do it?? With books like the one I've chosen for today's review, I think so, too!
"Angels in the Snow" was released several years ago, but it brought tears to my eyes the first time I read it, and it tends to do that with every reading. Melody just has a way with the novella...able to pack a huge emotional punch in just a few pages.
Claire Andrews is an artist making a name for herself in the world when tragedy strikes. The loss of her husband and son has her lost in grief and unable to find herself in her art any longer.
Seeking solace and escape, she runs to a tiny cabin in the snowy Cascade Mountains, hoping beyond hope to meet God there in a moving and life-altering way. What she learns is that God goes before us and always makes a way.
We just have to find it and follow it...even if it is just footprints in the snow.
Out for a walk one day, she sees two pairs of footprints...one made by an adult, the other by a small child. Has Claire finally lost her mind? Is what she is seeing real, or from her tormented imagination?
Will the blessings Claire finds in the mountains be enough to bring her love of art to the surface again? Or will they only drive her deeper into herself, and cut her off from any possibility of love again?
What Claire ultimately finds in this novella of faith, hope and love is that, even through the darkest hours, God remains faithful and close by. We just have to look for him and for his gifts...even if one of them is a mangy dog named Mike!
I give "Angels In the Snow" five out of five bookmarks, with an artist's palette as a charm...curl up on the sofa with a cup of hot tea or cocoa and enjoy the beauty of "Angels in the Snow" this Christmas season. And keep the tissues handy!
Happy Reading!
Deena