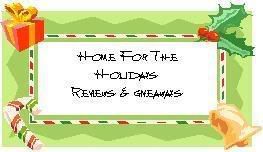 We're on day six of our twenty-five reviews of Christmas, and our second Christmas book giveaway! I'll announce the winner of my first giveaway later this afternoon when I feel better.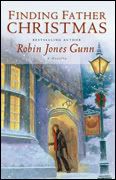 With a heavy nod to the Christmas classic by Charles Dickens, Robin Jones Gunn has written what is destined to become its own Christmas classic.
"Finding Father Christmas" is the story of Miranda Carson and her search for the father she has never known. Her journey takes her to England, just in time for the Christmas holiday.
Alone, fearful, and feeling quite lost, she stumbles her way to a tiny shop called Tea Cozy. Immediately Miranda is welcomed into the fold by a booming voice calling, "Come in, come in, and know me better, friend!" (my favorite line from "A Christmas Carol"--especially the Muppets version:-)
Katherine and Andrew, co-owners of the Tea Cozy, are taking part in a Christmas Eve production of "A Christmas Carol"...at least, a modified version of the play. Invited to attend, Miranda does so with a reluctant heart. But in the process of the rest of this story, she not only finds her heart, but finds her answers in the most unlikely of places.
Filled with delightful characters and a brief tribute to C.S. Lewis' Narnia classic, Robin has written a holiday hit. I fell in love with Miranda and related to her need for that father her heart longs for. The writing is so powerful that you feel what Miranda is feeling...the emotion leaps off the page and into your own heart.
My only complaint is my usual one...IT ISN'T FINISHED! At least, not to my liking! Good news: a sequel is planned. Bad news: I have NO idea when. But, don't let that stop you from reading this heart-warming novella that captures the essence of family, hospitality, and the reason for this Christmas season so beautifully.
I give "Finding Father Christmas" five out of five bookmarks, with a tiny blue velvet purse as a charm...read it, and you'll find out why.
Better yet, leave me a comment with your favorite line from a holiday classic (either movie or book) and I'll draw a winner next Friday!!
Happy Reading!
Deena