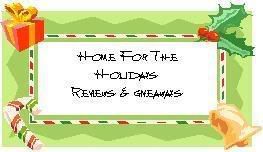 It's day two of my Home For the Holidays Review Extravaganza--Twenty-Five Days of Christmas Reviews! This is a new release for 2007, and I can't wait to introduce you to it!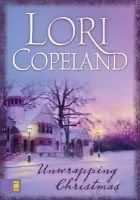 Ever feel like your a hamster on a wheel...going fast, but getting no where? I have that feeling a lot, and never more so that during the holiday season.
So it was a real treat to take time to slow down and enjoy Lori Copeland's new Christmas novella, "Unwrapping Christmas."
It's that time of year again, and already Rose Bergmen is in overdrive. With Advent facts to search out, meals to prepare for her family (tuna again??), packages to wrap, services to attend, a home to decorate, a family feast to plan for, and a myriad of volunteer duties, it's no wonder Rose has lost the wonder of Christmas.
When friends come to her in pain and in need, it's a hug, a prayer and a quick Bible platitude that Rose offers; she just doesn't have time for more than that, and isn't it good enough?
But when an unexpected event forces Rose to slow down and she takes stock in all she does for the Lord, she finds out something she was always too busy to hear, and it sets her free.
I'm far too guilty of Rose's "do all things for all people and be all for everyone" mentality. My husband is forever sitting on me to stop and slow down, and to not put so much pressure on myself. But it's hard to find worth in who I am in Christ without proving it by all that I do.
During this holiday season, make time to pick up a copy of Lori's book, pour yourself a cup of coffee or tea or hot cider, put your feet up, and let the message of Christmas soak into your bones through her powerful writing.
I'm giving "Unwrapping Christmas" five out of five bookmarks, with a tiny day planner that has one thing written in it for the entire month--"Worship the Savior"! I think that's a huge accomplishment already!
Happy Reading!
Deena
P.S. My apologies to all who left comments here...but this one is not a part of the giveaway. I'm posting Christmas book giveaways each Friday...every review is NOT a giveaway. I ALWAYS put "giveaway" in the post title so you know to enter.
I am SO sorry for the misunderstanding:-(