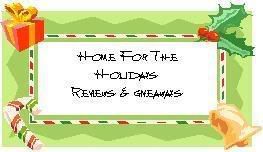 We're closing in on Christmas Eve with our 16th review of Twenty-Five Reviews of Christmas (Betcha thought I couldn't pull it off:-) Here's another non-fiction title that you might enjoy...
"A Stocking Full of Christmas" is an alphabetized collection of quotes, quips and anecdotes all about the Christmas season. Perfect for public speakers or ministers who are always looking for that "one thing to add" to help illustrate their point:
"The way you spend Christmas is far more important than how much," Henry David Thoreau". Or "Does Santa call his elves 'subordinate clauses'?", Doug Hecox.
But besides the trivia and quotable tidbits, you'll find some wonderful anecdotes such as why Christmas is truly all about Jesus, and shouldn't be about Santa (on page 126), or a spoof of the 12 days of Christmas for non-dieters.
As a church secretary, I've used this book again and again at the holidays for bulletin tidbits and humor to liven things up a bit at Christmastime. And really...can you EVER have enough Christmas trivia in your life?
So, I'm giving "A Stocking Full of Christmas" four out of five bookmarks with a candy cane charm, again because it's in alphabetical order...but it still isn't indexed! Fun for all ages, and great at parties, pick up a copy today:-)
Happy Reading!
Deena