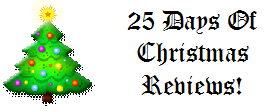 The Unfinished Gift
This is by far one of the best stories I've read this entire year! Dan Walsh's debut novel is heartwarming, tender, and totally believable. This country was changed by the events of World War II, and what better way to illustrate it than through the eyes of a small boy.
Patrick is such a strong character, and you are pulling for him from the first page. Grandpa is the crustiest old fellow to come along since Ebenezer Scrooge, and Miss Townsend is who we'd all like to be. I adore Mrs. Fortini, and she was Peter's angel in an apron.
Do NOT miss this adorable novel...it's a keeper indeed, and I'll be reading it every year! I'm giving "The Unfinished Gift" the Golden Bookmark for Believable Story and Heart, and voting it "Best Christmas Fiction of 2009"!
"The Unfinished Gift" is available from Revell. Thanks to Donna Hausler for my copy!
Happy Reading!


Sell Used Books - Have Your Books Shipped To Us For Free And Get Fast Cash Back!