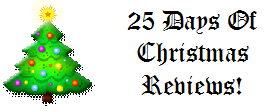 Time for our first of twenty-five reviews this Christmas season....
The Christmas Dog
This heartwarming story is a gentle reminder that the holiday season is not joyous for everyone. Sometimes we need to be on the lookout for those who are alone or who are struggling to find joy in the season.
Ralph uses his canine abilities to be "The Christmas Dog", bringing widower Betty, runaway Avery, and the mysterious Jack together during the Christmas season.
Melody's books are always rich with heart and warmth, and this one does not disappoint. It's short, making it an easy read to squeeze in between batches of Christmas goodies.
I'd recommend this book to reluctant or busy readers, and believe it has the potential to become a family favorite.
Happy Reading!


Sell Used Books - Have Your Books Shipped To Us For Free And Get Fast Cash Back!