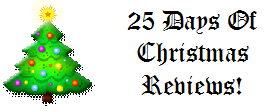 I've been stacking them up in anticipation...and it's now that time of year...
...so beginning November 30th until Christmas Eve...
...I'm hosting the "25 Reviews of Christmas"--with fiction, non-fiction, children's books and more!
Do you have a Christmas review you'd like to share? Email me and let's link together, sharing our Christmas goodies with everyone, shall we?
Happy Reading!


Sell Used Books - Have Your Books Shipped To Us For Free And Get Fast Cash Back!