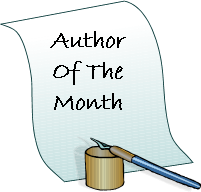 1. I would rather eat hot buttered popcorn than anything else in the world!
2. I spent more time in the ocean as a kid than on dry land
3. I moved 25 times before the age of 18.
4. I am related to Napoleon Bonaparte (yes I'm short with digestive problems, but no, I have no desire to conquer the world)
5. If I don't see the sunshine for longer than two days, I become depressed.
6. I love to oil paint!
7. I'm a health nut and belong to an organic vegetable co-op.
8. I have a fear of public speaking
9. My brother is a member of SWAT in South Florida
10. ???
So, want to win a goodie?? What would you guess could be MaryLu's #10 mysterious thing you don't know about her??
If MaryLu likes what you suggest, you'll win! So leave us some suggestions (anything in poor taste will be automatically disqualified), and we'll announce the winner and the goodie on February 14th--Valentine's Day!!
Happy Reading!