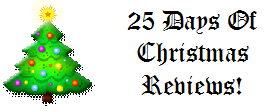 I honestly cannot think of a Christmas book I've enjoyed more than this one--it's my new holiday favorite...
I love collections of short stories, quotes, facts, recipes and the assorted memorable moments from people's lives. "A Scrapbook of Christmas Firsts" is compiled by the Word Quilters: Cathy Messecar, Terra Hangen, Trish Berg, Karen Robbins, Leslie Wilson, and Brenda Nixon.
What a wonderful group of authors! Each contributed delightful memories and bits of favorites from their family celebrations, as well as recipes and more. With ten chapters full of goodies, I savored each and every page.
"Family Snapshots" are stories from the authors' own personal memories--if the story of the purple stocking doesn't have you bawling---call me! And the diploma...oh my word, my heart is FULL of Christmas cheer now!
"Vintage Poetry and Lyrics" takes you back to the days of old, when Christmas was truly merry and bright and filled with the news of Christ's birth. These old eyes had a bit of trouble with the print, but my heart was warmed by the words on each page.
"Gingerbread Genealogy" shares the history behind Christmas traditions, and some may surprise you--I know some did me! "Peppermints for Little Ones" are helpful ideas for incorporating your little ones (or not so little ones) into the holiday celebrations.
"Stocking Stuffer Tradition" connects family to family. "Gift For You" has creative ideas to make the holidays fun and bright with love, laughter and joy. "Cookie Canister" had me making out grocery lists for me and my kids to create goodies for friends and family.
"A Few of Our Family Things" was one of my favorite sections. Each author shares her favorite holiday beverage, song, story, tradition, and much, much more. You get to see the hearts of these gorgeous women of God and if you don't fall in love with each of them...
...again, call me!
"Trivia Treasures" was right up my alley...I love Christmas trivia! I love those little bits of knowledge that light up the ability to just, well...know something new! I'm a know hound...I love knowledge--especially when it comes to my Savior.
So much more is packed into this gorgeously packaged book: "Bethlehem Star", "Morning Star Light", "Word Quilter's Wisdom"...it's so full I'm amazed at how compact the book is. But gorgeous in both presentation and design, as well as content.
I'm in love--so in love with this book, these women, and their friends who shared their own memories and tidbits of information. I hope and pray the Word Quilters put together a new project SOON. I love this! I'm giving "A Scrapbook of Christmas Firsts" the Golden Bookmark for excellence in everything Christmas, with a sprig of holly and berries as a charm.
If you only buy one book this Christmas....make it "A Scrapbook of Christmas Firsts". You will be SO glad you did! I know I'm incredibly thankful for mine!
Happy Reading!