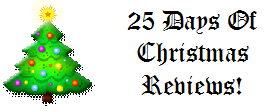 Most likely, you've read about this little gem. I've seen reviews and articles posted a multitude of places in the blogosphere, but I've fallen in love it, and I hope you will as well: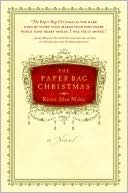 Christmas is too commercial--ever said that? When you think about it, the meaning of the day is lost amidst the hustle and bustle. Let this novella titled "The Paperbag Christmas" take you to a place I believe we all need to return to.
The place of giving.
Molar (what a name!) and Aaron aren't greedy children; they are just typical. Their Christmas lists are filled front and back, and with many things they truly don't even want. It's just the thing you do at Christmastime...right?
But the Santa they visit isn't your typical Santa Claus. He's pediatric oncologist Dr. Chris Ringle, and he has a special invitation for the two brothers. Working in the children's ward of the hospital during Christmas will get them the gift they never always wanted.
HUH? The gift they NEVER always wanted?
Oh, yes, because sometimes we think we know what we want...but God always knows what we want. This is a lesson the Alan boys learn, and it will bless your heart and restore the true meaning of this season to your family.
As Molar and Aaron befriend two patients as their special Christmas 'projects', Aaron has a challenge ahead of him in the curious and seeking young boy bent on being a wise man in the hospital Christmas program.
Molar's challenge is even steeper. How can a young boy such as Molar reach someone who seems unreachable? And can he reach her in time to give her the one gift she longs for?
This amazing novella is destined to become one of the Christmas classics of our modern time. At least, it certainly should. "The Paperbag Christmas" rivals "The Christmas Shoes" for heart and sincerity, and captures the essence of the holiday beautifully.
I'm giving "The Paperbag Christmas" five out of five bookmarks, with a (you guessed it) white paperbag as a charm...covered in hearts. Don't miss out on this sweet story, and share it with your friend and family this Christmas season.
Happy Reading!