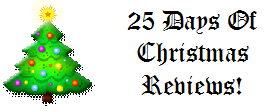 Remember how I was so upset that Robin left me hanging in her last Christmas novel? I knew she wouldn't let me down: and here's the "engaging" sequel to last year's novella:
Miranda has finally found the family she's always longed for, and her hope is to join them in Jolly Old England. As she makes her plans to return to Carlton Heath, Miranda carries a secret wish...
...for a new found love.
Bumping into an old boyfriend at Paddington Station wasn't in her list of things to do. But if not for Josh, Miranda wouldn't have discovered her family and her father. The least she can do is share her news; news that MUST be kept secret.
The joy of Miranda's return is evident in every member of her new family--except for Margaret, the family matriarch. News of Ian's father being hospitalized, the unexpected encounter with Josh...will anything go according to Miranda's plans?
My response: why should things go her way now? God has been orchestrating a beautiful melody in Miranda Carson's life, and I'm loving the sound of it! Reading Robin's Christmas novellas reminds me that God is always in control, and even when things look bleak, the Son will shine through.
I'd love to say this was a most satisfying sequel...but my bookhound nose is scenting a trilogy in the making. Quite possibly, I'm wrong. I hope I'm not. I'd love another trip back to Carlton Heath next Christmas. I have a feeling you would as well, once you've been there with Robin, Miranda and company.
"Engaging Father Christmas" gets the full five out of five bookmarks from me, with a rose in full bloom as a charm. Oh, and grab me a hanky, will you? My eyes are leaking again:-)
Happy Reading!