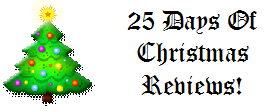 With the economy in a slump and many fearful of what tomorrow's financial news will bring, reading this charming Christmas story put life back into perspective for me. I'm thankful I have two children who can read this story and get the message that is so needed in our consumer driven society.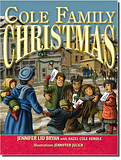 "Cole Family Christmas" is a true re-telling of a Christmas event that happened to Hazel Cole Kendle, co-author of the story. She is the youngest of nine children, raised in the Appalachian area during the era of coal mining as a sole source of income.
Told from the point of view of her older sister, Ruble, Hazel recounts the Christmas Mama pulled out the Wish Book--the year of the great snow storm that nearly cost the Cole family dearly...and how Hazel the goat wasn't allowed inside the house!
Each character is fleshed out richly, and the story is engaging and heart-warming. Seeing how little it takes to make this special family joyful put me to shame in all my wants and wishes.
Let "Cole Family Christmas" put your holiday season back into proper perspective. This family didn't have much in terms of material possessions, but they had it all in abundance in the important ways.
Reading Hazel's family story also gives a glimpse into the history of that time period, how families were closer and how forgiveness flowed more freely. How love truly was the glue that made the family bond for life.
Each sibling stands out...no one gets overlooked in the telling of this family tale. And, to be honest, I read the story straight through, THEN realized that I had missed all of the beautiful illustrations!
That's how engaging "Cole Family Christmas" is. But take time to look at the full color pictures and images created by illustrator Jenniffer Julich. She truly captures the essence of this story and does so in a beautiful fashion.
This is the kind of story that needs to be read along with the Christmas story of the first family--Mary, Joseph and Jesus. Make "Cole Family Christmas" a tradition in your home. I'm planning on making it one in ours.
I'm giving "Cole Family Christmas" the Golden Bookmark for writing and publishing excellence, and voting it "Best Christmas Memoir of 2008". Please don't miss out on this heart-warming and inspiring TRUE story.
To find out more, visit
here
.
Happy Reading!