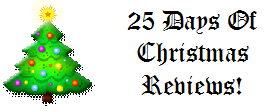 When it comes to teas and things tea-party, Emilie Barnes is the queen in my book! Take a peek at her Christmas teas, packaged so beautifully...
"Christmas Teas of Comfort and Joy" is packed with ideas to help us slow down and savor the Christmas season. In this cold, cold weather (unless you're in Florida!), tea is not only warming, but comforting and soothing.
Emilie shares Christmas traditions in this gorgeous book, as well as describes five different tea parties or celebrations you can host. Complete with recipe ideas and decorating suggestions, Emilie has done everything but send out the invitations!
And the recipes are unique, yet yummy. Sweet Poppy Seed Bread, Sugar Cookies, Fruit Salsa...is your mouth watering yet? Sweets, treats, and sandwiches are all included, as well as some yummy ideas for tea.
Not a tea drinker? Then pick up the book for her decorating tips, traditions, and the lovely artwork that accompanies each page. I've never hosted or attended a tea party, but I absolutely love reading Emilie's books on teas.
Susan Rios' artwork has truly captured the message of beauty, peace and hope conveyed in Emilie's book. This is packaged as a gift book, and I suggest the first person on your list is YOU for a change!
I'm giving "Christmas Teas of Comfort and Joy" four out of five bookmarks with a tea cup as a charm...Mom used to collect them, and I now own two of her favorites! Give this beautiful book with a special tea cup and saucer to a dear friend this Christmas.
You'll be glad you did!
Happy Reading!