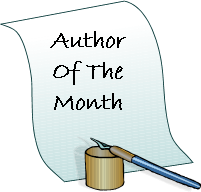 Due to the election fervor, I "elected" to postpone this announcement until today...punny, huh??
So, Christy's giveaway is going to work like this, because we WANT a third book in her "Squeaky Clean Series":
1) Buy the books---Hazardous Duty and Suspicious Minds, both by Kregel Publications
2) Review the books at either/and/or Christianbook.com, Amazon.com, BarnesandNoble.com
3) Send me the link once your review has posted.
4) Leave me a comment with either your receipt # and store you purchased books from OR your favorite character in this series and WHY you love him/her.
I'll draw TWO WINNERS...one from emails received with review links, and one from comments left here.
SO, you have TWO ways to win a prize package which, in the spirit of the series, will remain a mystery...but, like the series, it's WONDERFULLY FUN!!
Get to buying/reviewing/posting/commenting, peeps! We haven't a moment to lose!
Be watching for another way to save the Squeaky Clean Mysteries coming soon to my blog! (the way to save it...the series is already here:-)
Happy Reading!