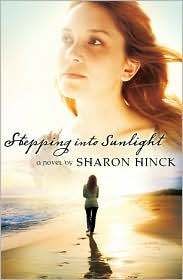 Here's how the trivia contest will work:
1) Buy and read the book. You really can't play along unless you do, and it will help Sharon be able to write more books;-)
2) Read the book!
3) Find the answers to the questions listed below, then email me the answers at
thedeena63 at hotmail dot com.
4) Leave me a comment here that you've done that, telling me where you bought your copy of the book.
5) October 31st, I'll select one winner to receive a surprise package of treats from me and from Sharon! (It will include at least ONE of her books--quite possibly autographed:-)
That's it! Now, here are the questions:
1) What is the name of Bryan Sullivan's teacher?
2) What color is Penny's notebook?
3) Which unusual place did one of Bryan's library books end up?
4) Who's the detective in charge of Penny's case?
5) What did Bryan get as a pet and what is it's name?
6) Who runs the Victim Support group?
7) What is the name of the church Penny stumbles into?
8) What does Penny do every day before Bryan goes off to school?
9) What is on the mysterious DVD?
10) Tell me one thing you're going to do as a result of reading "Stepping Into Sunlight".
No hurry to comment. Buy the book. Read the book. You'll want to give it as a gift to people at Christmas.
Remember, answers must come to me VIA EMAIL to be entered:-) Oh, and this is one of my first "Penny's Project"s:-)
Happy Reading!
Deena
P.S. Come'on! Buy the book and read it...you KNOW you want to! Contest runs all month--get your entry in SOON for GREAT SURPRISES and prizes!!