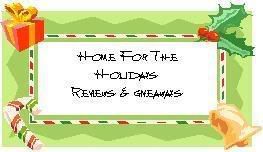 Here we are...day eleven of our twenty-five reviews of Christmas and our eleventh Christmas book...and again, I've picked some Christmas fiction to introduce to you...soon we'll have some non-fiction and some almost non-fiction titles...
"Hearts Evergreen" is a delightful duo of Christmas novellas by Robin Lee Hatcher and Kathryn Springer. Both stories were enjoyable and lifted my spirits this Christmas season.
In "A Cloud Mountain Christmas", Maddie Scott arrives at the Cloud Mountain Lodge lonely and dejected. Her now ex-husband is expecting a child with his new bride...something he told her he never wanted to have.
Maddie is in Cloud Mountain to acquire a rare manuscript from Tony Anderson...unbeknownst to Maddie, Tony is interested in acquiring something from her. Her heart.
Can the two come to terms that they both agree on? Or will they once again be forced to go their separate ways?
Kathryn Springer's Christmas story is "A Match Made For Christmas." Reporter and world traveler Connor Lawe returns to his hometown to help his dad through a health crisis and to make a decision about the family owned and operated newspaper.
While seeking his "fluffy Christmas story", he encounters Sarah Kendle, group leader to some feisty pre-teenaged girls. Cynical and jaded, Connor has to earn Sarah's trust, and he finds the perfect way to do just that.
He tracks Sarah's movements with the girls and their "Good News Grams" (an inventive way to spread the Christmas message that I found fascinating!) and finds himself falling for not only Sarah, but the God she loves so much as well.
Can Connor see God in the actions of the girls, or will he continue to turn his back on the faith he was raised to believe? Will the Lawe men mend fences or continue to burn their bridges?
Both stories were fun to read, and were filled with the message of faith and hope we find in the Christmas season. I encourage you to put this duo of delightful stories on your wish list this Christmas. I'm giving "Hearts Evergreen" four out of five bookmarks, with a trumpet as a charm.
Happy Reading!
Deena