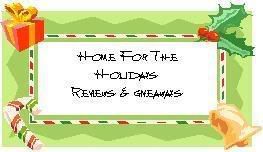 I've saved some of my all time favorite "non-fiction" for last. So much controversy surrounds this holly, jolly figure that I hesitated to share, but the stories are so lovely and entertaining, I'll let you decide for yourselves...
I discovered this story by accident a couple of years ago and fell in love with it. Written by Jeff Guinn, "The Autobiography of Santa Claus" is written as if the gentleman in the red suit is its true author.
Jeff blends historical facts with heart-warming fiction to create one of the most original tales of Santa and his origins ever written. His facts and fiction blend to create explanations of why Santa has aged so slowly, how his gift giving missions began, and how he met the love of his life.
Along the way, Santa meets up with such historical figures as Leonardo DaVinci, Alexander the Great and many others, and they join with him to bring Christmas joy and cheer to the world.
What surprised me was the strong message of faith I found in these pages. Whether you "believe" in Santa or ignore him at Christmas, this is a book to enjoy. Well written and highly enjoyable, I'm giving "The Autobiography of Santa Claus" five out of five bookmarks, with a red and white Santa hat as a charm.
Happy Reading!
Deena