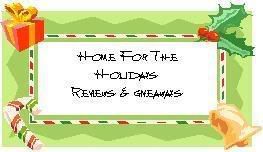 We are rapidly approaching Christmas day, and I'm STILL not out of great holiday reading to share with you...how cool is THAT?? This next selection is guaranteed to put a little "Ho! Ho! Ho!" in your Christmas celebration...
With anecdotes and stories from some of our favorite authors and speakers such as Martha Bolton and Patsy Clairmont, "Humor For The Holidays" will cheer even the grinchiest scrooge! Packed with stories, quips and quotes, this book is sure to please anyone on your Christmas list.
Dave Barry tells the story of "All I Want For Christmas Is a Parking Place"...can I get an amen on THAT one!! Laura Jensen Walker talks about "Let There Be Peas On Earth"...and Robin Jones Gunn gives us a sweet story about "Christmas Without Grandma Kay.
Worried about what to buy for your spouse? Check out "Things Never To Give Your Husband for Christmas", and "Things Never To Give Your Wife For Christmas"...like a scale!
This is one of those books I keep out all year long, always good for a laugh and a cup of Christmas cheer. I give "Humor for the Holidays" six out of five bookmarks...because, even though it's not indexed, it's hilariously fun reading! Pick up a copy or two as a gift...and make sure you buy one for yourself!
Edited to add: Oops...forgot it was Friday...how bad is that?!? So leave a comment and you're entered for this funny Christmas collection:-)
Happy Reading!
Deena