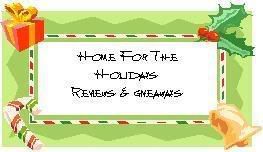 Here we are with just six more days until Christmas day, and on our 19th review! Again, I'm sharing with you a beloved anthology that is sure to be on your bookshelf one day...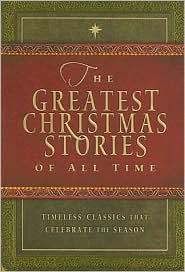 I never knew some of the classic stories of Christmas until my husband bought me this wonderful and elegant book! "The Greatest Stories of Christmas" contains over 40 timeless classic Christmas stories that celebrate the message of the season.
In this beautifully bound book are stories such as "The Gift of the Magi" by O. Henry, the classic story of selflfess giving. I enjoyed "Harry the Singing Angel" by Robert Pengold and "The Thieves Who Couldn't Help Sneezing" by Thomas Hardy.
Other classic stories include "The Other Wise Man" by Henry Van Dyke" and of course, to start the book, "The Greatest Story Every Told" from Luke 1:1-2:40. There's such variety, you'll most definitely find a new favorite story.
As I previously stated, this book is simple gorgeous in presentation and is bound as a gift edition, complete with a page to write name, date and occasion. And for anyone who absolutely LOVES Christmas time, this would be a perfect gift! So, I give "The Greatest Christmas Stories Of All Time" six out of five bookmarks, with a tiny star of Bethlehem charm.
Happy Reading!
Deena