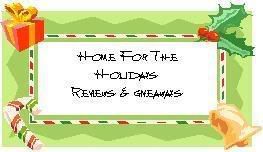 And now, here we are...only twelve more days until Christmas! I'm so thrilled to share with you my 13th Christmas selection...our last fiction title for awhile!
Fans of Leisha Kelly will be delighted with this Christmas novella featuring the Wortham family, and readers new to Leisha's writing will be equally blessed.
The time is near the Great Depression, December of 1932 to be exact. A year ago just before Christmas, great loss visited the Worthams and the Hammonds, leaving the Hammond children without their mother.
Julia and Sam Wortham have done their best to help George, father to his many children, but it seems that George has given up and abandoned the children...and so close to Christmas!
With her home full of children, her hands busy tending the sick and her mind whirling with how to share the real meaning of Christmas with such sorrow-filled young ones, Julia is beside herself.
Fortunately, young Franky Hammond comes up with a wonderful idea, and younger brother Berty just can't stop singing "Away in a Manger" and asking questions that keep reminding Julia just what Christmas is all about.
If you've never read any novels by Leisha Kelly, keeping all the children straight can give you a bit of a headache! Suffice it to say that once they are under the Wortham roof, they are Wortham--regardless of birth. And isn't that just the way God likes it?
I enjoyed the reminder of Christmas in this sweet novella, and I'm giving "Till Morning Is Nigh" five out of five bookmarks, with a candy cane and an angel as charms...don't miss out on this wonderful story!
Happy Reading!
Deena