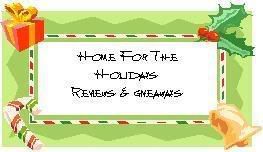 It's beginning to look at lot like Christmas...and here we are at Day 12 of our Twenty-Five Reviews of Christmas...nearly halfway there! This is a 2005 release that most definitely stands the test of time...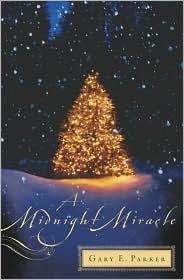 Jenna Newsome loves Christmas, but has a cloud of sadness hanging over her this season. She's been hurt by people...a former fiance, and her own mother's bitterness.
Rem Lincoln doesn't love Christmas, and when he finds himself back home for the holidays, he ends up crossing paths with believer Jenna Newsome...and he's not happy about it. See, HE has been hurt by God--or so he believes.
Together they struggle to find the path to healing and to trusting in God, and then in one another. Will the midnight miracle Jenna has prayed so earnestly for come to pass? Will Rem decide that money isn't everything, but a relationship with God and those you love is priceless?
With genuine emotion and well developed characters, Gary E. Parker has once again made his way to the top of my list of favorite male authors. This sweet story is short but packs a powerful message of genuine faith that is fitting for ANY season, but especially this Christmas season.
I'm giving "A Midnight Miracle" five out of five bookmarks, with a Christmas tree as a charm...fully decorated in all of it's glistening splendor. I encourage you to put this one on your Christmas reading wish list!
Happy Reading!
Deena