We have TWO new giveaways here at My Bookshelf!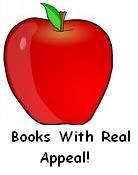 Take a peek at my sidebar for the titles I've voted "Best of 2007"...those are the books YOU can win here at My Bookshelf! Beginning today, leave a comment AT THE BOOK GIVEAWAY POST (not here), and you can win a copy. See my first giveaway title
here
.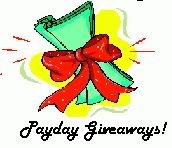 My second giveaway is on the first and the fifteenth of every month...and you never know what I'm going to be offering...but it will save you money at the bookstore...because it will be FREE!! Leave a comment at the
giveaway post
(NOT HERE!), and you'll be entered.
Unfortunately, I have to close this one to international commentors due to financial consideration. Many apologies (but my review buddy Rel at Relz Reviews often has international giveaways posted at her blog--so check her out!
I'm going to post about the giveaway titles later today, so stop back by and see what YOU. CAN. WIN.
Oh, and did I mention I'm signed up for SEVERAL blog tours this Fall with BOOKS TO GIVE AWAY???
You just never know what's going to be up for grabs here at My Bookshelf, do you??
Happy Reading!
Deena